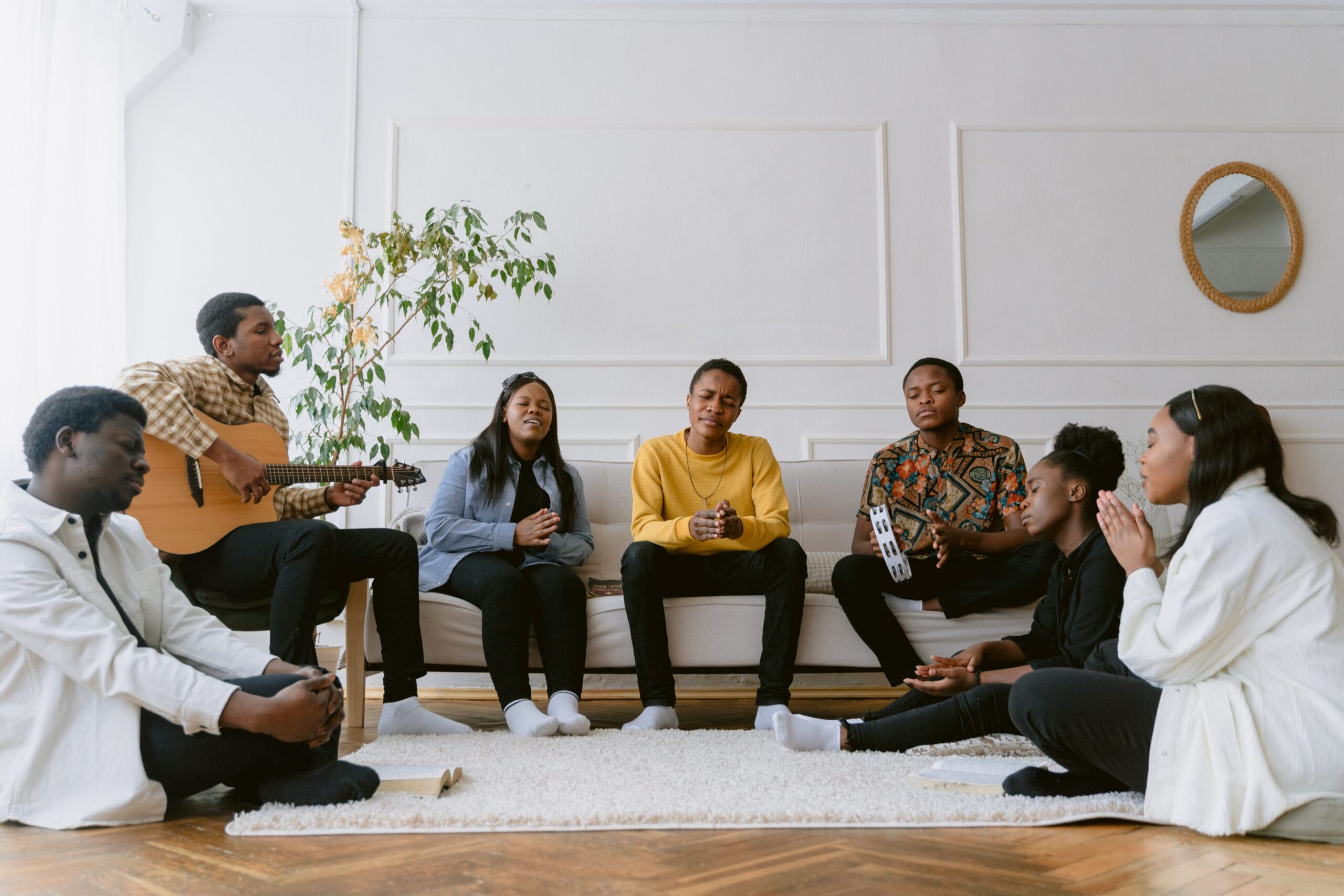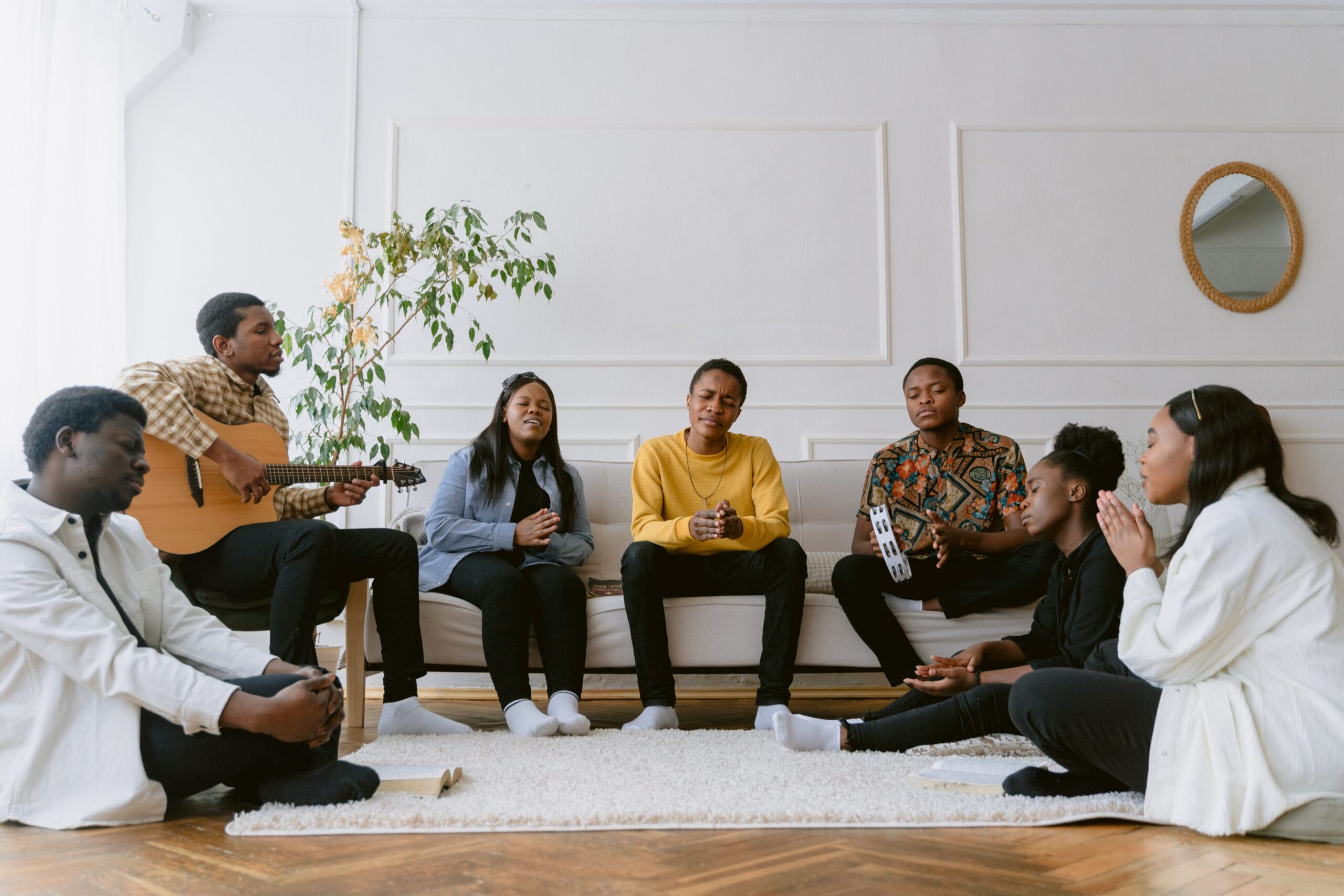 It has been estimated that
64% of American people identify as Christian as compared to 90% 50 years ago
, and only
47% are members of a church.
This is down from 61% just 10 years ago. Obviously, a global pandemic has influenced this change, but like so many changes in society, the change was already happening. The pandemic just sped it up. There is nuance for why more and more people are deconstructing their faith and leaving organized religion altogether, but perhaps one of the leading reasons is that "church" is not a good representation of Jesus or His bride.
Some people searching for a "church home" do so out of tradition and a tenuous belief in a "god" or "higher power." Others desire to be connected to a "positive support group" of like-minded individuals, seeking self-improvement. Few look for a family that will encourage, exhort, and empower them to be who God called them to be. If you fit into the latter group and desire to be a part of a church in Montgomery, Alabama that exalts God and cultivates people, here are seven things to look for. Let's jump in!
1. The Best Church in Montgomery, Alabama Will Teach the Bible alone. (2 Timothy 3:16-17)
'Sola Scriptura" means by scripture alone, and it should be the number one thing you look for in a church family. Inspirational messages, entertaining music, and extracurricular activities are nice, but as believers, none of those things will get to the heart of our problems, worries, fears, and doubts. As believers, we believe that the Bible is the inerrant Word of God and that nothing else should take precedence in our lives as it is everything we need for life and godliness. If 2 Timothy 3:16-17 is not a foundational tenet of the church, keep searching and ask for the Holy Spirit's guidance.
2. The Church Will Function as a Family, Not a Business. (Ephesians 2:19-22)
A successful business is constantly growing–in visibility, clients, and revenue. A successful church is also constantly growing–but not in the same way. The church may be labeled as a "megachurch," one where the visibility, congregation, and revenue are steadily increasing, yet it can lack true growth and success and actually be an instrument of death.
The church growth that God values is one where believers are joined together to provoke each other to love and good works, where each person rightly fits into the bigger mission and purpose of obeying and glorifying God so that His kingdom will come and His will be done on earth as it is Heaven. It is a family, not a business. Increasing bodies in the seats without increasing love and devotion to God and His people is not success. Look for a church that cultivates authentic, organic relationships of building each other up and towards the Lord Jesus Christ.
3. The Church Won't be Greedy For Your Money. (2 Corinthians 9:7)
Akin to hypocrisy, a leading reason why millennials have strayed away from the church–many completely deconstructing their faith–is the pressure they have felt to give money that they don't even have in the first place. Many see a pastor or bishop with a lavish mansion, premium car, and ornate clothes and accessories as ostentatious, especially considering that his congregation may be struggling to pay their rent or put food on the table.
Although believers give as part of their lifestyle and worship to God, it should never be under compulsion or duress from a leader in the church. God loves a cheerful giver, so if the church you're visiting pressures you to give (even uncheerfully), look for another one under the guidance of the Holy Spirit.
4. The Church Won't Judge You For Who You Are & Won't Disregard Who God Wants You To Be. (Ezekiel 36:26-27)
Sadly, there are countless stories of people who have been shamed and even turned away from a church service for how they looked. The occurrences are common and unfortunately, so is the damage that they cause, often to babies in the faith or young people who are searching for answers and hope.
In the Bible, Jesus said, "those who offend little ones, that it would be better for a millstone to be hanged on their neck and drowned in the sea." (Matthew 18:6). God did not come to change your clothes, speech, attitude, or even actions. He came to change your heart. Ironically, if your heart has been changed, those things will likewise change, but the transformation begins in the heart.
A church of God will welcome you in the state you are in, give you the sincere milk and meat of the Word, and encourage you to love and do good works. It is God that draws hearts and changes lives, and the church is just a conduit.
5. The Church Loves God, People, and the Word, and…Hates Sin. (James 4:7-10)
Sin is not a topic that people want to discuss. It is uncomfortable, polarizing, and downright difficult for elders to bring up even casually in a sermon. However, Jesus talked about sin and its consequences (hell) at length. Tackling sin and reconciling us to God is why Jesus came, died, and resurrected.
A church that preaches love for God, His people, and His word, but doesn't even bring up hatred for sin, is a church that does not love God, His people, nor His word. Jesus said, "If you love me, you'll keep my commandments." To be clear, the focus is not on sin, but on following Jesus, giving up your life to save it.
The Holy Spirit will produce in you both the desire and the ability to do God's will, and once again, the church will be a primary conduit. The church of God where you belong will cultivate such a strong need for pleasing and serving God, that you will not have time to ponder on sin or dwell on your temptations. The key to resisting sin is to first submit yourself to God, and the right church will help you do that.
6. The Church Will Motivate You To Spread Love and Good Works. (Hebrews 10:24-25)
The right church will provoke you to love and do good works. If "having church" is always centered around going to a building and having a service, something is wrong. The church does exist to encourage one another, but it also exists to be an agent of change in their community. Jesus even said that He will say to many on the day of judgment "blessed are you…for when I was hungry, sick, in prison, needed clothes, you gave to Me." They will wonder and ask when they gave food and clothes to Jesus or visit Him when He was sick or in prison. He will reply, "Whatever you have done to the least of these, you have done for me."
The church you belong to will actively seek opportunities to spread the gospel of Jesus and His love to those in need in the community. Whether it is the need for God, the need for healing (mind, body, and soul), or earthly necessities that are immediate and ongoing, the church exists to execute loving kindness in the earth, one of God's many delights.
7. The Church in Montgomery, Alabama is Not a Building or Service, But a Community of Believers That Encourage, Evoke, and Inspire One Another To Impact the City and Change the World.
Finding the right church in Montgomery, Alabama is not a matter of taste or convenience. It is a matter of trusting the Holy Spirit's leading to find a family of believers that love God, His people, and His Word and are actively seeking to establish His kingdom come and His will to be done on earth as it is Heaven. Ask God, and He will lead you to the right church.
What are your thoughts? How did you find your church?


Please share your thoughts about "church" and how one can find the right one. Also, Divine Nature Assembly welcomes you and your family to visit us at 566 Oliver Road, Montgomery, AL 36117 on Sundays at 10:00 am or Wednesdays at 6:30 pm for themed Bible Study. Maybe we are the church family you've been looking for. See you soon!
Read more...
---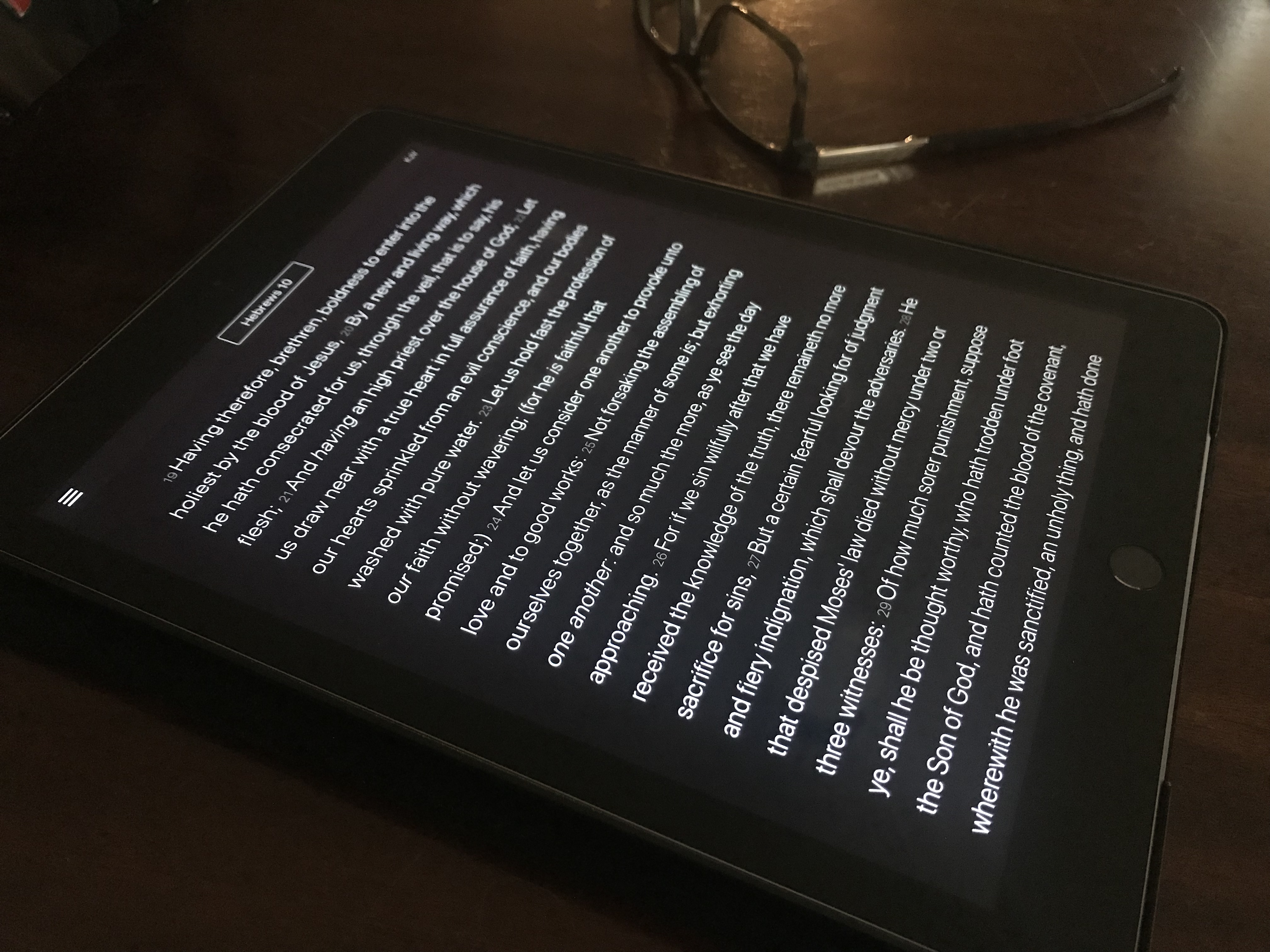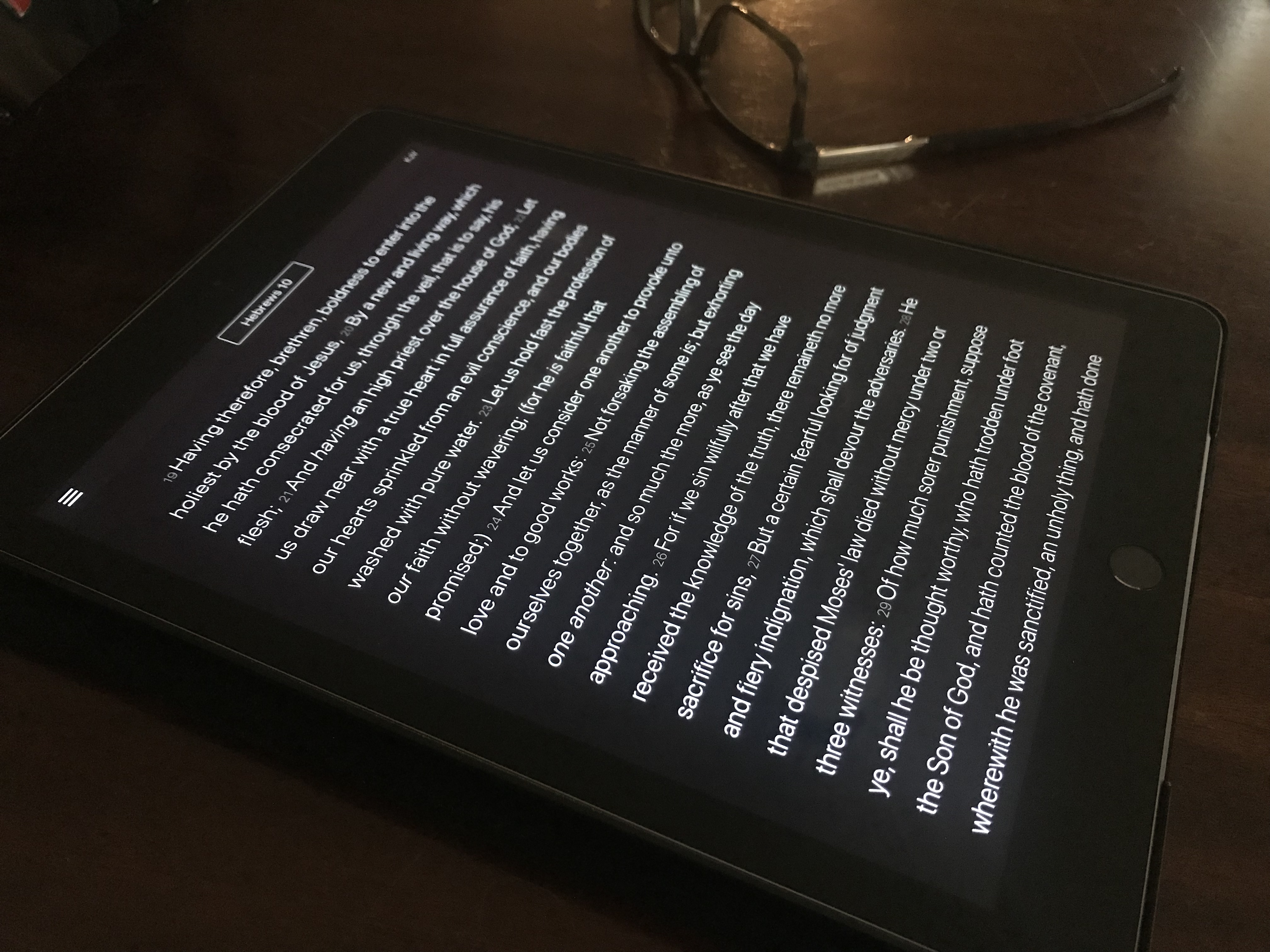 In February 2008, a small group of guys started meeting in my living room every Monday night to dig into the Bible and ask Zenk & me questions. The only rule of the meeting was that every question had to be answered with scripture without any independent interpretations or opinions.
Over time, our families and a few women started coming. In late 2011, we considered the idea of doing something more formal. We did studies at ASU, or rented out a hotel conference room once a month. We decided to stick with the living room. We kept that going for 10 years with everyone going to several different congregations on Sunday mornings until 2018, when we rented a commercial building, started meeting on Sundays, and moved the Monday night gathering to Wednesday.
While the Sunday assembly is a little more formal, with music, corporate prayer, and Zenk teaching before Q&A, we're trying to keep Wednesdays closer to what we had in the living room, although I'm leading the group discussion & teaching on planned topics. There's always Q&A, dialogue and a chance for everyone to provoke one another to love and good works.
That being said, we've been around for a while…just a little louder now.
Read more...
---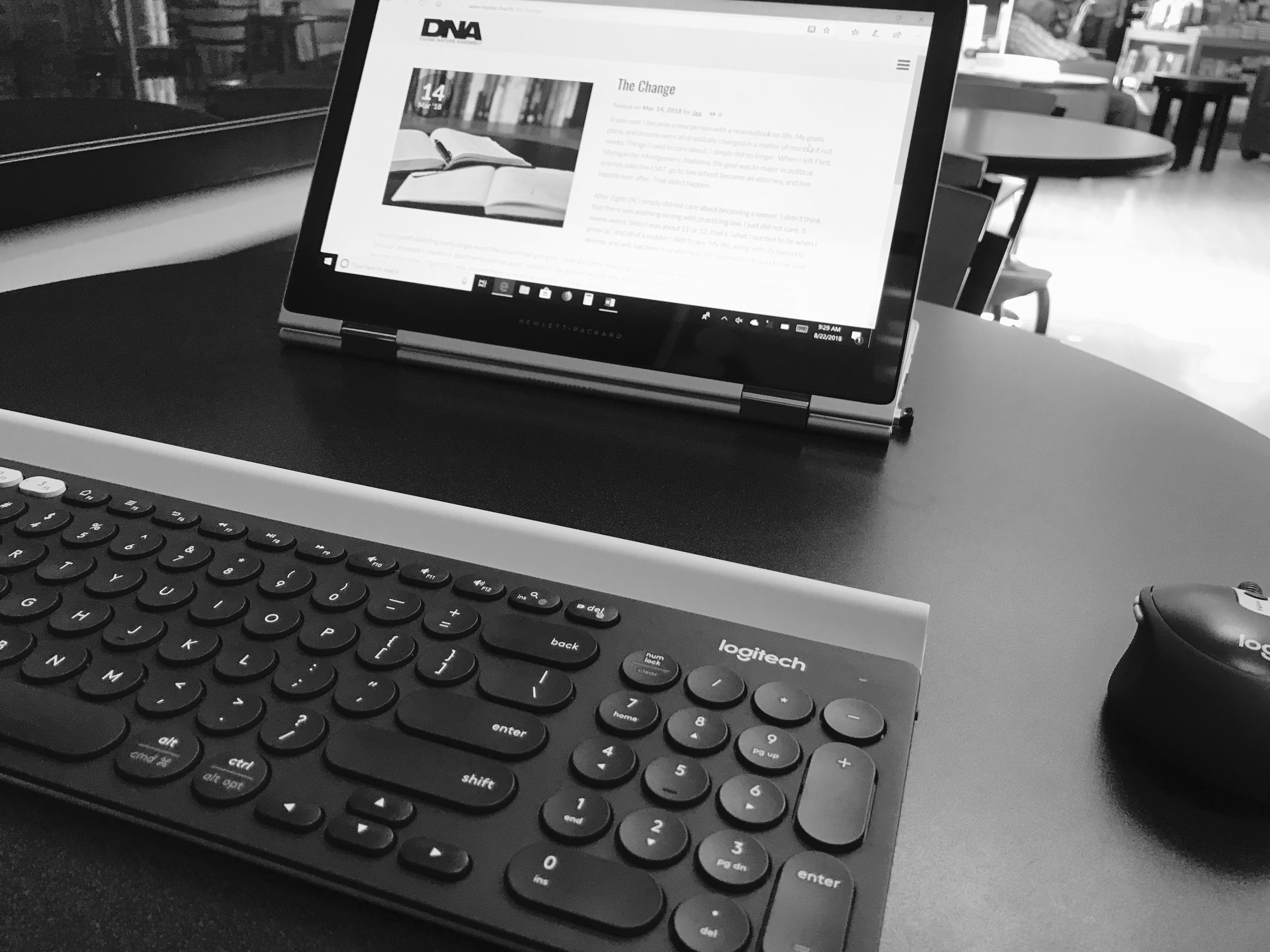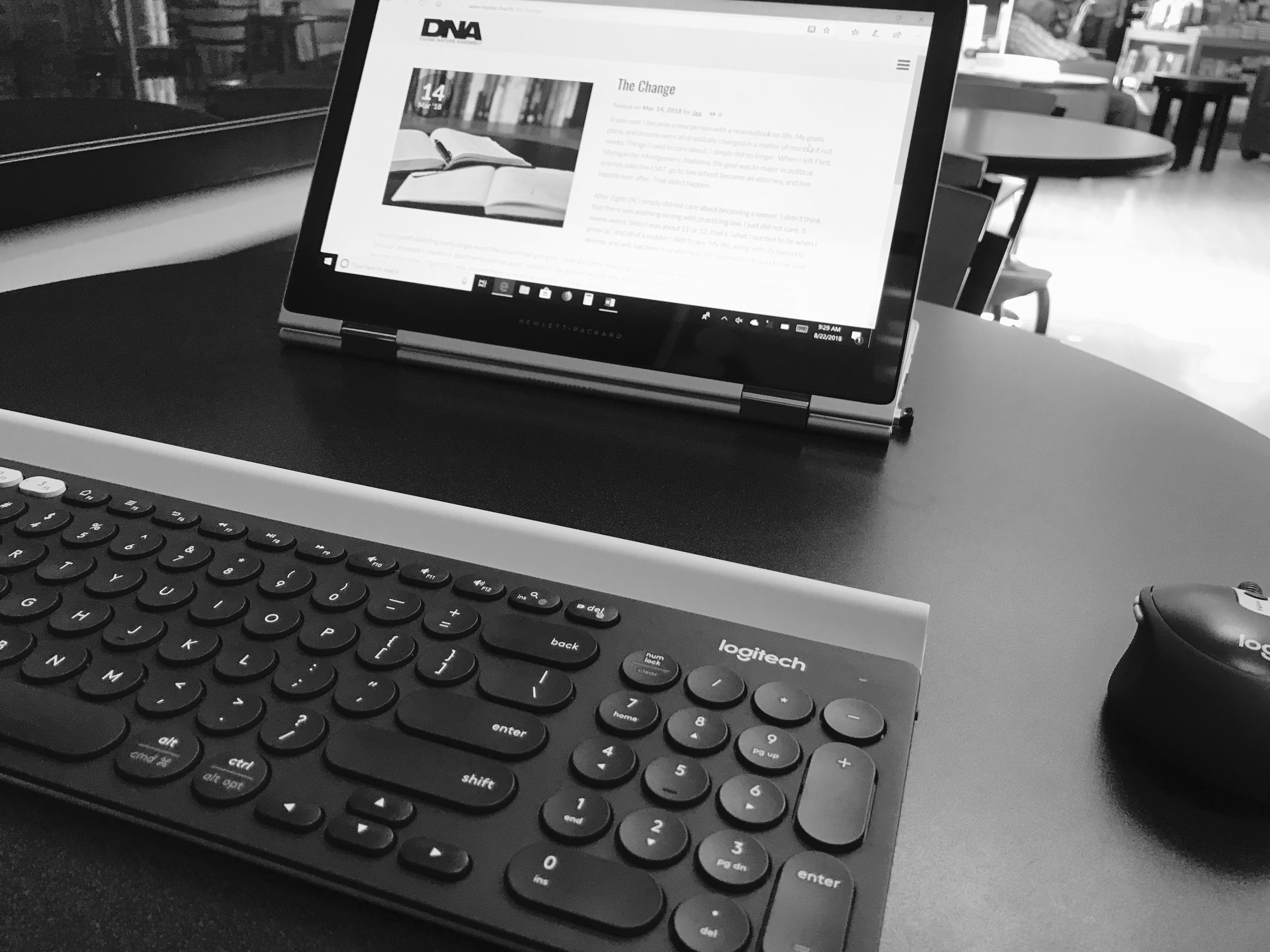 "And Adam knew Eve his wife; and she conceived, and bare Cain, and said, I have gotten a man from the Lord. And she again bare his brother Abel. And Abel was a keeper of sheep, but Cain was a tiller of the ground. And in process of time it came to pass, that Cain brought of the fruit of the ground an offering unto the Lord. And Abel, he also brought of the firstlings of his flock and of the fat thereof. And the Lord had respect unto Abel and to his offering:" (Genesis 4:1-4)
This appears to be the first recorded offering to the Lord from his people. Notice this was before the law – before temples, synagogues, and church buildings; before priests, preachers, prophets, and pastors. There's nothing here that leads me to believe these sons of Adam were coerced into giving, or that there was a need from the recipient, God. Abel gave the best of the first of his flock, and God respected his gift.
"But unto Cain and to his offering he had not respect. And Cain was very wroth, and his countenance fell. And the Lord said unto Cain, 'Why art thou wroth? and why is thy countenance fallen? If thou doest well, shalt thou not be accepted? and if thou doest not well, sin lieth at the door…'" (Genesis 5-7a)
The Lord did not like Cain's offering, and Cain was upset. God was like, "Do good and you'll be accepted; if you don't do good, we have a sin issue to deal with." As we continue to talk about giving, we want to be more like Abel, and less like Cain. We want to search our hearts and give our best when we give. This verse made me think of how we like to take our worn, faded, ragged clothes to the Goodwill or Salvation Army. Or when we donate the 20-year-old computer to the local non-profit. Sure, there may be someone who can use those things, and they may be very appreciative of the gift, but let us not deceive ourselves into thinking we're making an acceptable offering to the Lord, unless we know in our hearts that what we give is good. Not comparatively good – just good. And it's with this attitude or posture of heart that we should approach all giving.
Proverbs 3:9-10 says,
"Honour the LORD with thy substance, and with the firstfruits of all thine increase: so shall thy barns be filled with plenty, and thy presses shall burst out with new wine." (KJV)
"Honor the LORD with your wealth and with the best part of everything you produce." (NLT)
Here, that word, firstfruits, is more like best, or even best of the first, like we saw in Genesis with Abel. Now this broadens our idea of honoring God with our money beyond what we use for giving. We want to honor Him with all of our substance/wealth. That's basically what we've been building up to throughout our Great Gain series on second Wednesdays. We're learning how to honor God with all of what He's blessed us to obtain.
Keeping with the theme of honoring God, we see that one way to do that with our finances is to be generous to the poor or needy as the ESV says in Proverbs 14:31.
"Whoever oppresses a poor man insults his Maker, but he who is generous to the needy honors him."
And again, we see in Proverbs 28:27, that whoever gives to the poor won't have lack, but whoever hides his eyes, or pretends not to see the needy, will have many curses. We can't turn a blind eye to those who are genuinely in need.
Look at Jesus preaching and explaining repentance to people coming to Him for baptism in Luke chapter 3.
"7 Then said he to the multitude that came forth to be baptized of him, O generation of vipers, who hath warned you to flee from the wrath to come? 8 Bring forth therefore fruits worthy of repentance, and begin not to say within yourselves, we have Abraham to our father: for I say unto you, That God is able of these stones to raise up children unto Abraham. 9 And now also the axe is laid unto the root of the trees: every tree therefore which bringeth not forth good fruit is hewn down, and cast into the fire.
10 And the people asked him, saying, what shall we do then? 11 He answereth and saith unto them, He that hath two coats, let him impart to him that hath none; and he that hath meat, let him do likewise."
When the people asked what they need to do to "flee from the wrath to come" and "bring…fruits worthy of repentance," the first thing He says is, "If you have two coats, give to someone who has none. If you have more than enough food, do the same."
Giving to the poor is an essential part of life in Christ. We could spend all day going over passages that tell us to give to the poor. Let's look at a few more.
In Ephesians chapter 4, Paul tells the people how to live. How to put off the old man and put on the new. Verse 28 is near and dear to me because I used to be a thief.
"Let him that stole steal no more: but rather let him labour, working with his hands the thing which is good, that he may have to give to him that needeth."
He says instead of stealing, start working so you can have something to give to the needy. This sounds very similar to what Jesus said in Luke.
Years and years ago, someone asked me about the passage where Moses told the people that they "shall lend and not borrow." He said, "If I'm lending, wouldn't I be causing the person to whom I'm lending to become a borrower?" He stumped me at the time, but later I thought of Proverbs 19:17.
"He that hath pity upon the poor lendeth unto the LORD; and that which he hath given will he pay him again."
When you give to the poor, you lend to God, and God pays you back as He sees fit. Remember Proverbs 3:9 & 10 and similar verses. When you honor God with your substance, He says, "your barns be filled with plenty." and Whoso is giving to the poor has no lack.
Back in Luke 6, Jesus continues in a similar fashion. In verses 34 & 35 He says,
"And if ye lend to them of whom ye hope to receive, what thank have ye? for sinners also lend to sinners, to receive as much again. But love ye your enemies, and do good, and lend, hoping for nothing again; and your reward shall be great, and ye shall be the children of the Highest: for he is kind unto the unthankful and to the evil."
We see here that Jesus tells us to lend, not hoping to be paid back, which is what we call giving. I've always secretly wondered what this means for our modern financial system. It seems to be built around doing the opposite. That's what credit scores and credit reports are all about. Lenders want to ensure that the people to whom they lend are able to repay. However, God tells us to lend to those who can't repay, and God will make sure the giver has plenty.
In Psalms 37:21, notice how the psalmist contrasts the wicked borrowing and not repaying with the righteous giving generously.
"The wicked borrows but does not pay back, but the righteous is generous and gives;"
We also see in Proverbs 22:16 that God doesn't look at all giving the same. He says that people who give to the rich will come to want, or come to lack.
"He that oppresseth the poor to increase his riches, and he that giveth to the rich, shall surely come to want."
This seems contrary to a somewhat popular teaching that giving to rich people, equates to "sewing into good ground."
God wants us giving to the needy, not the rich. Simple enough.
Now the question arises, "How much should we give?" Paul lays out a bit of guidance in 2 Corinthians 9:6-7. He says if you give a little, or sow sparingly, you will receive or reap a little in return. However, if you give in a lot, or generously, or bountifully, or in blessings, you will reap or receive a bountiful return. He says each one will give as he has purposed in his own heart. Whatever can be given cheerfully, not under compulsion, necessity, or reluctancy, is the type of gift God respects.
I believe the more of Him we have realized in our hearts, the more genuinely generous we become. It all goes back to love. God simply wants us to love Him with everything we have, and love other people like we love ourselves. If we do those two things, we know we please Him.
1 Corinthians 13:3 says,
"and if I give away to feed others all my goods, and if I give up my body that I may be burned, and have not love, I am profited nothing."
Read more...
---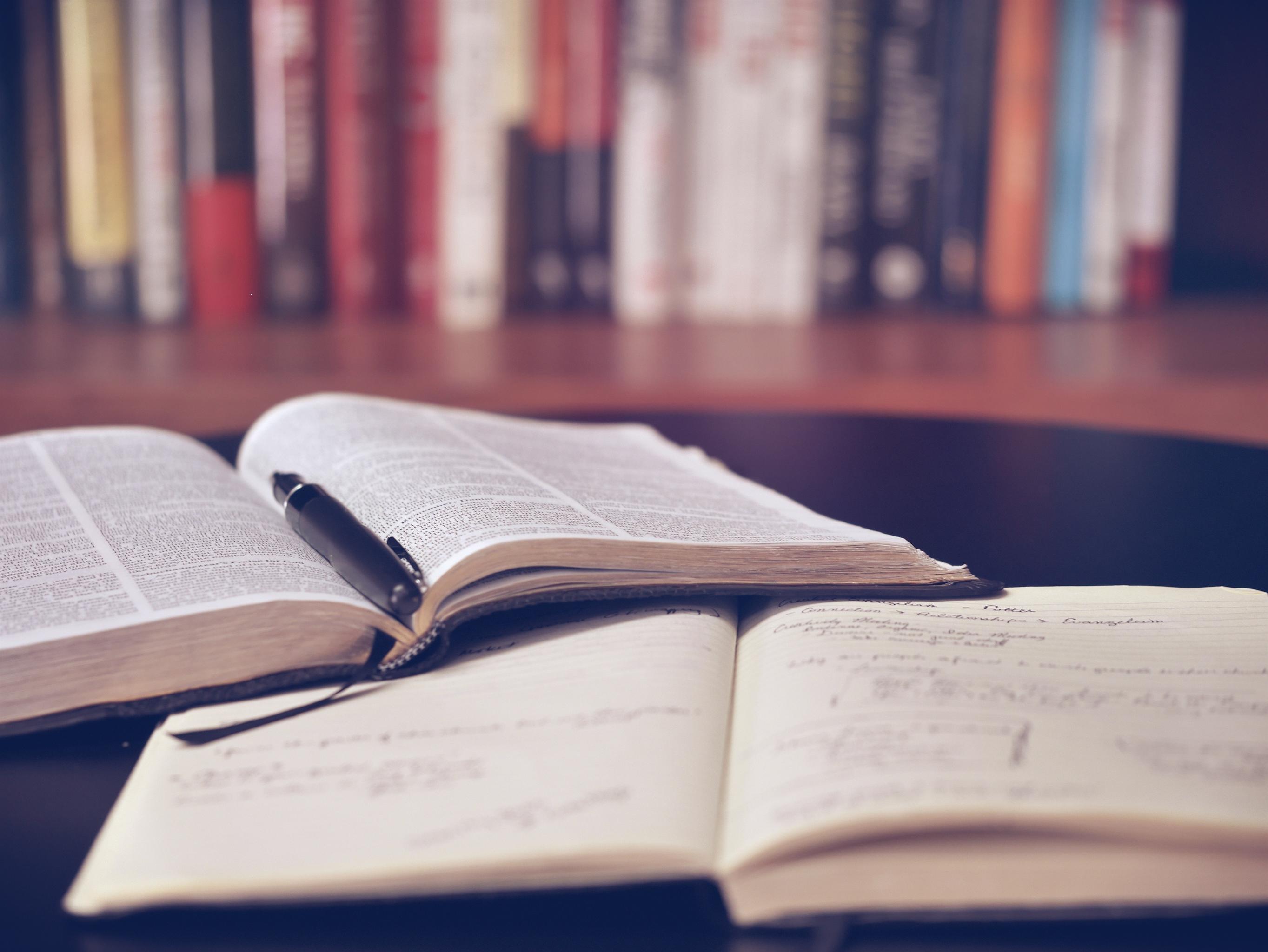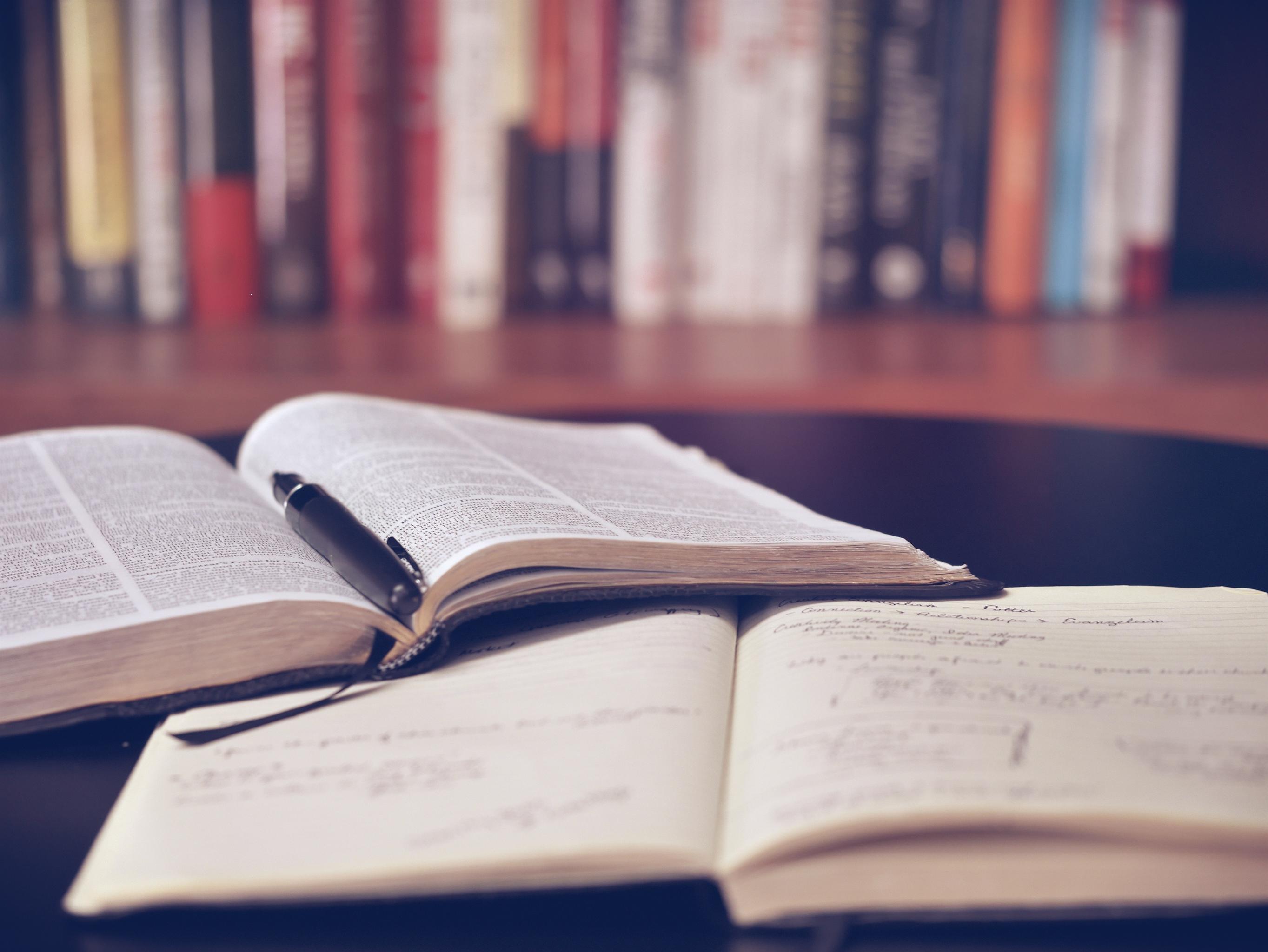 It was cool. I became a new person with a new outlook on life. My goals, plans, and dreams were all drastically changed in a matter of months if not weeks. Things I used to care about, I simply did no longer. When I left Flint, Michigan for Montgomery, Alabama, the goal was to major in political science, take the LSAT, go to law school, become an attorney, and live happily ever after. That didn't happen.
After Eight 2K, I simply did not care about becoming a lawyer. I didn't think that there was anything wrong with practicing law, I just did not care. It seems weird. Since I was about 11 or 12, that's "what I wanted to be when I grew up" and all of a sudden I didn't care. My life, along with its passions, desires, and will, had been transformed. All I wanted to do was know God.
I found myself attending every single event the church had going on. I was also very imposing on my new-found brothers and sisters. I used to just "pop-up" at people's houses or apartments just because I wanted to be around people who knew God better than I did. They were Christians. I'd just become a Christian. I figured if I was around them as much as possible, I'd learn as much as possible about knowing God and being a Christian. When I was alone, I spent lots of time reading, writing, & praying. All I wanted to do was tell people about God…and rap.
My grades started to slip. By that time, I'd become a pretty good student. I was earning more A's than B's. But I got a 3.0 the next semester because I did more "God stuff" than school stuff. I really didn't care. I considered dropping out of school or transferring to a cemetery school, I mean, seminary school. However, since I was more than halfway done, I went ahead and finished my degree.
I'd formed a habit of going out just to tell random strangers about Jesus. I started alone, then with a few guys I did campus ministry with, then with the big homie, Trey, then Zenk joined. I took it personally when Jesus told his disciples to preach the gospel to every creature. There was a time when Trey, Zenk, and I used to go to ASU every Monday around lunch-time and introduce people to The Master. Since we wanted to do it well, but didn't quite know what well was, one of us would engage with someone, while the other two would carefully pay attention and note what was working and not working with each interaction. We paid attention to what resonated with the people, what was useful, what was effective, what didn't work, etc. We then met at Trey's place the following Wednesday to review what we noted the previous Monday. What we learned through this process laid the foundation for how we present the gospel to this day. It's also the basis of what we continue to teach in our monthly Equipping assembly on 1st Wednesdays.
We're committed to the work of building the Body of Christ through real-life, personal interaction, engaging those within our sphere of influence, and fostering authentic, long-lasting relationships. By God's grace, we will continue, producing fruit evident of the Spirit's presence.
Read more...
---