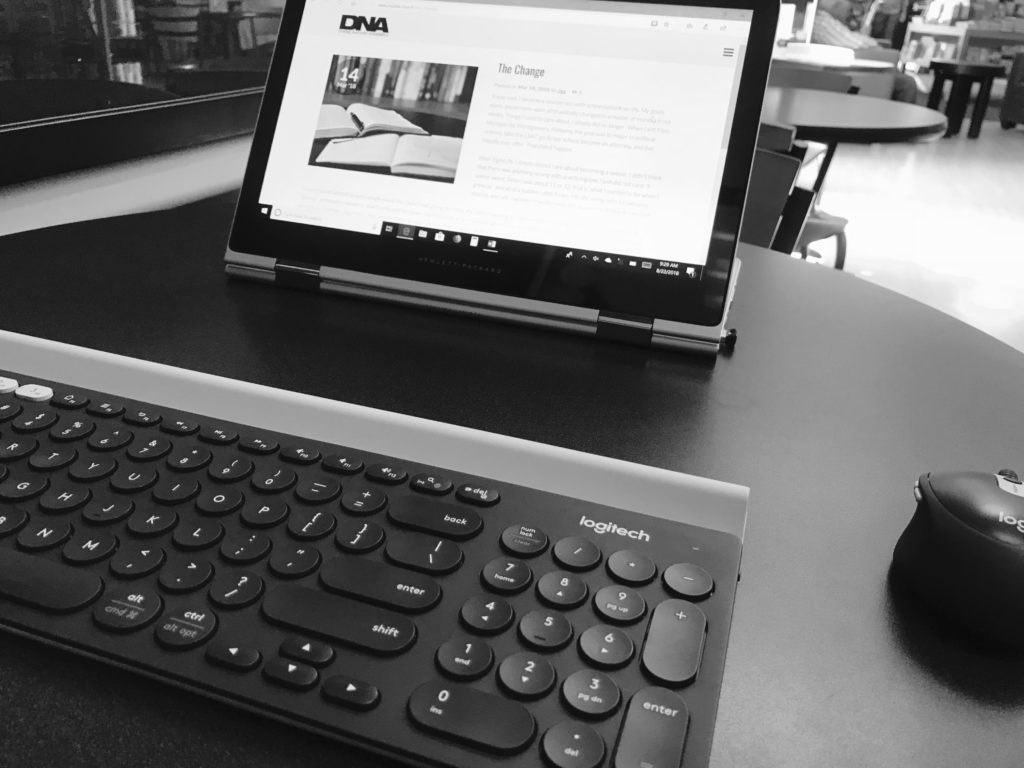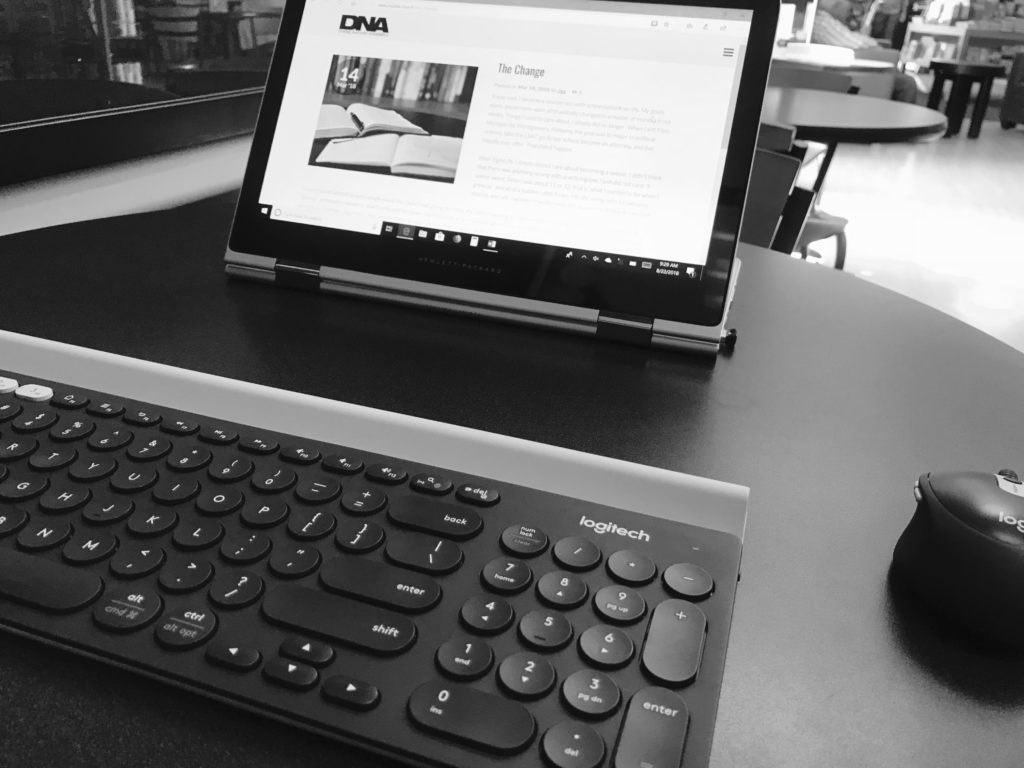 "And Adam knew Eve his wife; and she conceived, and bare Cain, and said, I have gotten a man from the Lord. And she again bare his brother Abel. And Abel was a keeper of sheep, but Cain was a tiller of the ground. And in process of time it came to pass, that Cain brought of the fruit of the ground an offering unto the Lord. And Abel, he also brought of the firstlings of his flock and of the fat thereof. And the Lord had respect unto Abel and to his offering:" (Genesis 4:1-4)
This appears to be the first recorded offering to the Lord from his people. Notice this was before the law – before temples, synagogues, and church buildings; before priests, preachers, prophets, and pastors. There's nothing here that leads me to believe these sons of Adam were coerced into giving, or that there was a need from the recipient, God. Abel gave the best of the first of his flock, and God respected his gift.
"But unto Cain and to his offering he had not respect. And Cain was very wroth, and his countenance fell. And the Lord said unto Cain, 'Why art thou wroth? and why is thy countenance fallen? If thou doest well, shalt thou not be accepted? and if thou doest not well, sin lieth at the door…'" (Genesis 5-7a)
The Lord did not like Cain's offering, and Cain was upset. God was like, "Do good and you'll be accepted; if you don't do good, we have a sin issue to deal with." As we continue to talk about giving, we want to be more like Abel, and less like Cain. We want to search our hearts and give our best when we give. This verse made me think of how we like to take our worn, faded, ragged clothes to the Goodwill or Salvation Army. Or when we donate the 20-year-old computer to the local non-profit. Sure, there may be someone who can use those things, and they may be very appreciative of the gift, but let us not deceive ourselves into thinking we're making an acceptable offering to the Lord, unless we know in our hearts that what we give is good. Not comparatively good – just good. And it's with this attitude or posture of heart that we should approach all giving.
Proverbs 3:9-10 says,
"Honour the LORD with thy substance, and with the firstfruits of all thine increase: so shall thy barns be filled with plenty, and thy presses shall burst out with new wine." (KJV)
"Honor the LORD with your wealth and with the best part of everything you produce." (NLT)
Here, that word, firstfruits, is more like best, or even best of the first, like we saw in Genesis with Abel. Now this broadens our idea of honoring God with our money beyond what we use for giving. We want to honor Him with all of our substance/wealth. That's basically what we've been building up to throughout our Great Gain series on second Wednesdays. We're learning how to honor God with all of what He's blessed us to obtain.
Keeping with the theme of honoring God, we see that one way to do that with our finances is to be generous to the poor or needy as the ESV says in Proverbs 14:31.
"Whoever oppresses a poor man insults his Maker, but he who is generous to the needy honors him."
And again, we see in Proverbs 28:27, that whoever gives to the poor won't have lack, but whoever hides his eyes, or pretends not to see the needy, will have many curses. We can't turn a blind eye to those who are genuinely in need.
Look at Jesus preaching and explaining repentance to people coming to Him for baptism in Luke chapter 3.
"7 Then said he to the multitude that came forth to be baptized of him, O generation of vipers, who hath warned you to flee from the wrath to come? 8 Bring forth therefore fruits worthy of repentance, and begin not to say within yourselves, we have Abraham to our father: for I say unto you, That God is able of these stones to raise up children unto Abraham. 9 And now also the axe is laid unto the root of the trees: every tree therefore which bringeth not forth good fruit is hewn down, and cast into the fire.
10 And the people asked him, saying, what shall we do then? 11 He answereth and saith unto them, He that hath two coats, let him impart to him that hath none; and he that hath meat, let him do likewise."
When the people asked what they need to do to "flee from the wrath to come" and "bring…fruits worthy of repentance," the first thing He says is, "If you have two coats, give to someone who has none. If you have more than enough food, do the same."
Giving to the poor is an essential part of life in Christ. We could spend all day going over passages that tell us to give to the poor. Let's look at a few more.
In Ephesians chapter 4, Paul tells the people how to live. How to put off the old man and put on the new. Verse 28 is near and dear to me because I used to be a thief.
"Let him that stole steal no more: but rather let him labour, working with his hands the thing which is good, that he may have to give to him that needeth."
He says instead of stealing, start working so you can have something to give to the needy. This sounds very similar to what Jesus said in Luke.
Years and years ago, someone asked me about the passage where Moses told the people that they "shall lend and not borrow." He said, "If I'm lending, wouldn't I be causing the person to whom I'm lending to become a borrower?" He stumped me at the time, but later I thought of Proverbs 19:17.
"He that hath pity upon the poor lendeth unto the LORD; and that which he hath given will he pay him again."
When you give to the poor, you lend to God, and God pays you back as He sees fit. Remember Proverbs 3:9 & 10 and similar verses. When you honor God with your substance, He says, "your barns be filled with plenty." and Whoso is giving to the poor has no lack.
Back in Luke 6, Jesus continues in a similar fashion. In verses 34 & 35 He says,
"And if ye lend to them of whom ye hope to receive, what thank have ye? for sinners also lend to sinners, to receive as much again. But love ye your enemies, and do good, and lend, hoping for nothing again; and your reward shall be great, and ye shall be the children of the Highest: for he is kind unto the unthankful and to the evil."
We see here that Jesus tells us to lend, not hoping to be paid back, which is what we call giving. I've always secretly wondered what this means for our modern financial system. It seems to be built around doing the opposite. That's what credit scores and credit reports are all about. Lenders want to ensure that the people to whom they lend are able to repay. However, God tells us to lend to those who can't repay, and God will make sure the giver has plenty.
In Psalms 37:21, notice how the psalmist contrasts the wicked borrowing and not repaying with the righteous giving generously.
"The wicked borrows but does not pay back, but the righteous is generous and gives;"
We also see in Proverbs 22:16 that God doesn't look at all giving the same. He says that people who give to the rich will come to want, or come to lack.
"He that oppresseth the poor to increase his riches, and he that giveth to the rich, shall surely come to want."
This seems contrary to a somewhat popular teaching that giving to rich people, equates to "sewing into good ground."
God wants us giving to the needy, not the rich. Simple enough.
Now the question arises, "How much should we give?" Paul lays out a bit of guidance in 2 Corinthians 9:6-7. He says if you give a little, or sow sparingly, you will receive or reap a little in return. However, if you give in a lot, or generously, or bountifully, or in blessings, you will reap or receive a bountiful return. He says each one will give as he has purposed in his own heart. Whatever can be given cheerfully, not under compulsion, necessity, or reluctancy, is the type of gift God respects.
I believe the more of Him we have realized in our hearts, the more genuinely generous we become. It all goes back to love. God simply wants us to love Him with everything we have, and love other people like we love ourselves. If we do those two things, we know we please Him.
1 Corinthians 13:3 says,
"and if I give away to feed others all my goods, and if I give up my body that I may be burned, and have not love, I am profited nothing."
Read more...
---